Chernobyl Evacuation Assistant Vitaliy Ivanov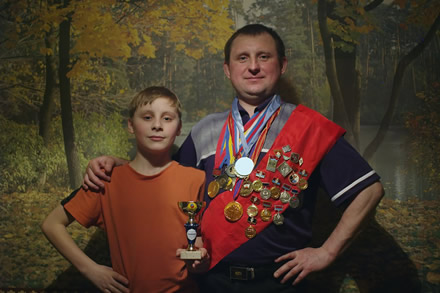 Vitaliy Ivanov was born in 1965 in the suburbs of Makeyevka where he was to witness his father stabbed and murdered at just 3 years of age. The first thing that strikes us as we begin to understand Vitaliy is what a generous and friendly spirit he is inspite of some of the tragic circumstances of his life. Delicious Ukrainian Borsch soup is served to us in his kitchen, with black bread and a selection of fresh meats and pickled vegetables. "Want more soup?" he asks as he finishes topping up our bowls.
An accomplished gymnast and Ukrainian Judo champion, Vitaliy proudly shows us his trophies and medals. It was at the peak of his powers as an athlete when he was cut down by radiation he received in Chernobyl in 1986.
"Without my father I felt very bad. I was constantly ridiculed and beaten in school so I just learnt to protect myself". From humble beginnings Vitaliy overthrew his bullies at school and went on to win third prize in the national judo championships.
His proudest moment and the peak of his sporting achievements came in 1985; "I was given the rank of the Master of Sports of the Soviet Union." He tells us, and he leaves the room to fetch the medal to show us. Within a year his sports career and health was ruined for the rest of his life" It was the end of my service that I heard the alarm but it was a different alarm to normal, we knew this was serious".
Vitaliy was responsible for assisting the evacuation of residents from the areas surrounding the power plant "people were everywhere in buses, cars bikes or just walking and running. There was panic and confusion everywhere". His unit camped in the woods close to the reactor, his duties lasting 1 week. Days after his service the first signs of illness appeared; sore throat, coughing, nausea, and headaches. "I was examined by the army doctor, he said I was fine and I would live a good healthy life". Believing his doctor Vitaliy tried to shrug off his symptoms and carry on with his sporting career but within a couple of months as he was about to begin a judo tournament he fell very ill and was taken to hospital.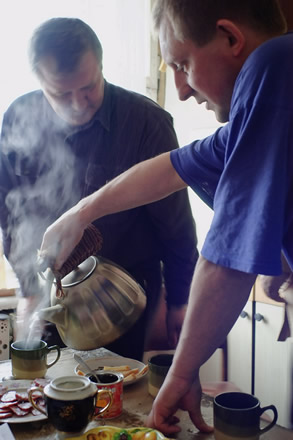 "My sports career had ended but I was determined to carry on in some capacity".
By 1994 Vitaliy, despite his high blood pressure and damage to his internal organs, had become a sports teacher in a school for children in Donetsk.
At the school we talk to the principle who tells us that Vitaliy cannot always work; sometimes he needs to take time off, "but the work he does and the joy he brings to the children is invaluable in our community".
There are a number of drugs that Vitaliy needs and he needs regular blood transfusions. He cannot afford the treatment he needs and deserves. Despite his invalid status and Chernobyl pension his teaching merely supplements his already low income. Not only Vitaliy suffers when he is ill or if he cannot receive the right treatment, his community would also lose one of its brightest members.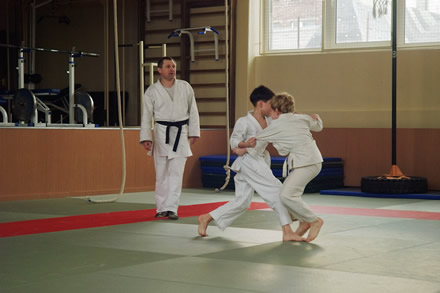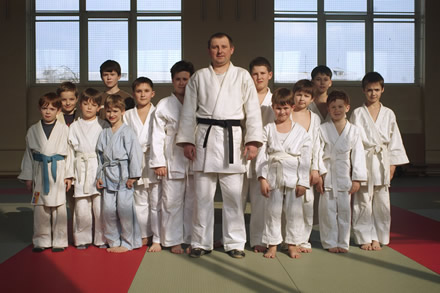 You can make a difference to Vitaliy's life and his family by making a donation to us. Your contribution will help purchase the drugs and medical treatment Vitaliy needs.